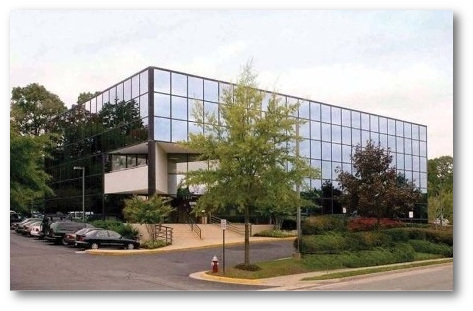 At ServRight, service is our only business. We deliver nationwide technical service and support solutions to enterprises that value quality, speed, flexibility, and cost control. We will customize our services to accommodate manufacturers, OEMs, distributors, ISVs and system integrators specific needs.
Founded in 1994, ServRight is a privately held corporation based in Alexandria, VA. We are a privately owned small business that is 45% woman-owned. We use a combination of direct ServRight technicians in major metro areas along with our contracted Member network throughout North America. The majority of our Member base consists of small businesses, including woman and minority owned businesses with an average Member tenure of 10+ years. Global service partners are in place to offer like services worldwide.
ServRight provides support for a variety of IT products ranging from complex electro-mechanical devices, such as optical library units and storage devices, document scanners and document finishing/post print devices to devices such as kiosks, point of sale, printers, servers, digital signage and much more.
ServRight's approach is to work closely with our partners to develop a comprehensive hardware support plan that meets your needs. We become a true partner rather than a vendor and, as a partner, we are invested in your success.
ServRight offers a variety of services, including on-site break/fix, installation, Advance Unit Replacement (AUR), FE Assist AUR, depot repair, integration and staging, and nationwide project rollouts. Below is a summary of the services that we currently offer today.
On-site break/fix: We provide contractual and per call service. Our service is designed to meet your SLA requirements and ensure prompt, effective on-site repair of equipment.
Installation: As part of the standard suite of services offered today, we provide installation of products. By working with our partners to create an installation Statement of Work (SOW), our technicians will provide consistent, high quality installations, regardless of location.
Advance Unit Replacement (AUR): We offer an AUR program that provides overnight exchange of defective units as an alternative to on-site support. This program is effective for units that can be removed and installed by the end user.
FE Assist AUR: We offer our "ServRight Xtension" program that schedules a technician to arrive on-site the same day the FRU (Field Replaceable Unit) arrives at the site.
Depot Repair: We provide depot repair from our headquarters in Alexandria, VA and at our western regional depot center in Salt Lake City, UT for a variety of products, including printers, flat panel displays, scanners, forms equipment, etc.
Integration and Staging: We provide integration and staging of equipment, including assembly, testing, burn-in, software loading, packing and shipping.
Shipping and logistics: We partner with major logistic companies for shipping and storage needs.
Project Management: ServRight provides project management and implementation for all types of technology deployments, refreshes, upgrades, etc.